SWEET TREATS
When a craving hits, you can rest assured that your favorite sweet snack is ready and waiting in your company vending machine.
RECHARGE
Refresh and recharge with one of your favorite brands of energy drink, soda, sports drink, or Frappuccino.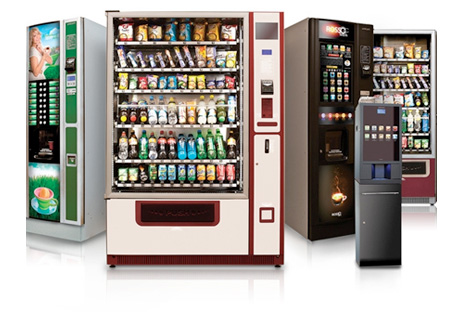 SNACK ATTACK
Our vending machines offer a wide selection of your favorite snack brands to keep you full and focused on the task at hand.
BEVERAGE MACHINES
Offering cold beverages on site can boost employee productivity by keeping them focused and alert.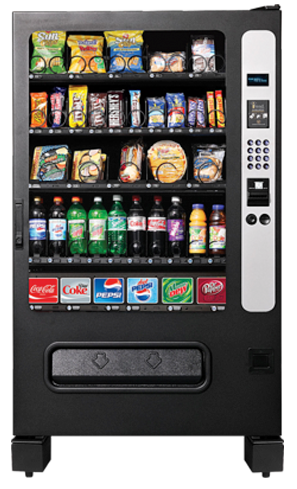 SNACK MACHINES
Who can focus when they are hungry? Take away the hunger pains and make employees happy with our convenient snack machines.
FRESH FOOD MACHINES
Regularly stocked with fresh fruit, yogurt, and other healthy choices.
HOT DRINK MACHINES
Your favorite coffee brands and flavorings are selected to ensure that we have the right cup for you.
CONDIMENT STANDS
Accounts that qualify for frozen and fresh food machines will also receive complimentary condiment stands that we make the extra effort to ensure stay fully stocked.
FROZEN FOOD MACHINES
Ice cream novelties offer your associates sweet treats at the press of a button.
ATM MACHINES
Your employees will appreciate the convenience of skipping the bank and accessing cash in their account at work.
BRANDS YOU
From healthy treats to chocolate indulgences, we carry it all.